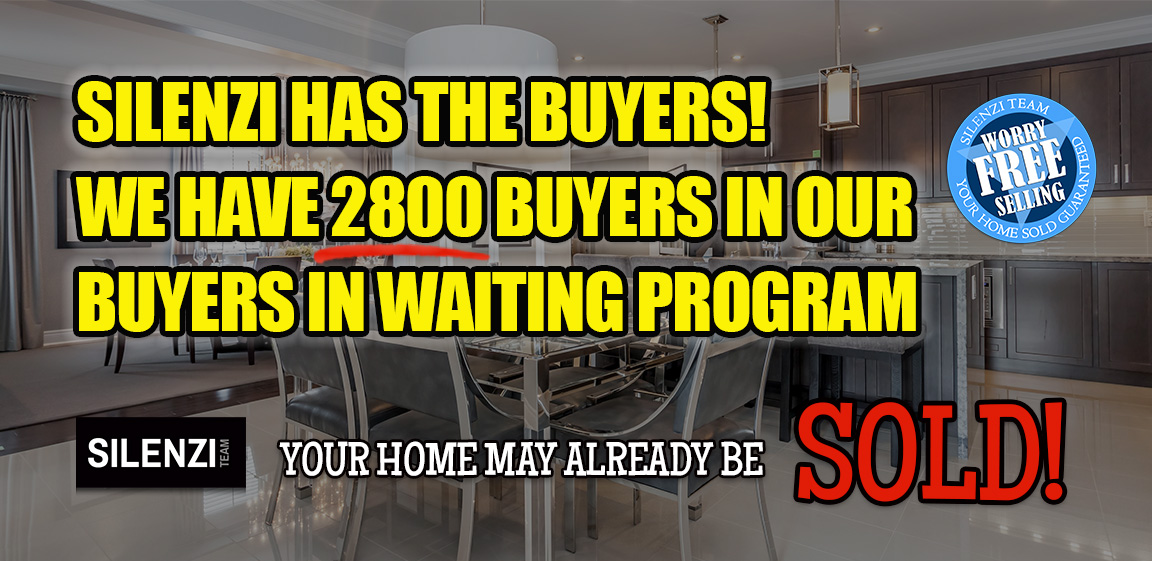 WE HAVE 2800 BUYERS JUST WAITING TO FIND THEIR DREAM HOME
GET ACCESS to our database of 2800 buyers-in-waiting to purchase a home. We only offer this to Silenzi Team clients!
To get priority access to this, kindly fill-out the information on the side, we will reach out and talk to you about how the SILENZI TEAM can sell your home FAST and for TOP DOLLAR!
We look forward to serve with our our award-winning real estate service!
YOUR HOME MAY ALREADY BE SOLD! GET ACCESS TO OUR DATABASE OF 2800 BUYERS WAITING TO PURCHASE THEIR NEW HOME. START HERE!